The Power of the PaddleHeads: Carranza Helps Missoula Pro Baseball Team Get Off to a Hot Start | Baseball Pioneer League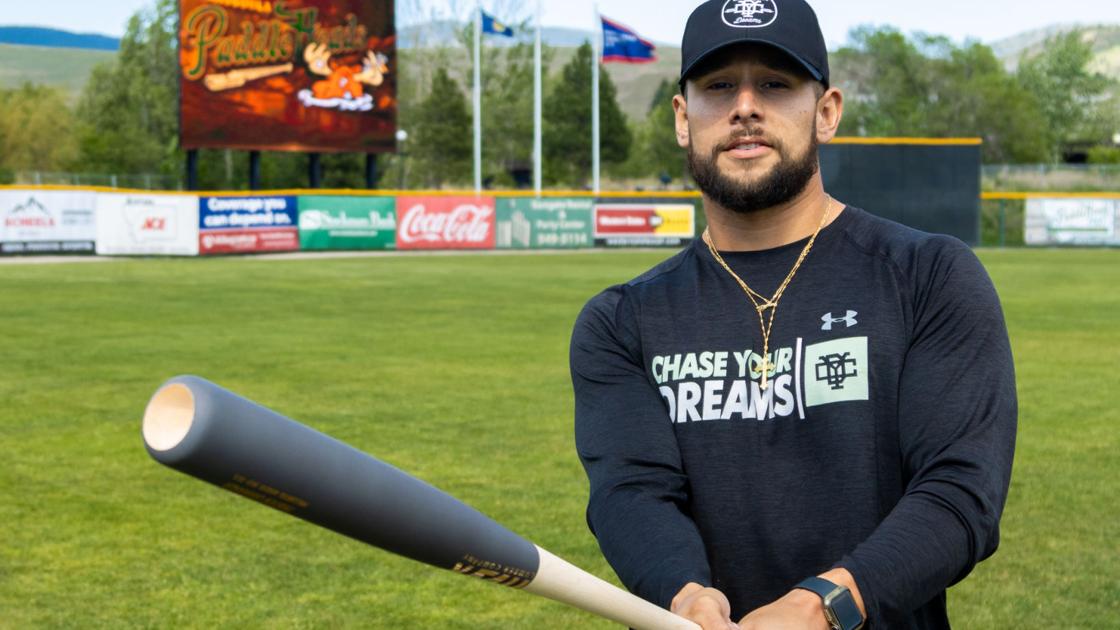 MISSOULA – It has been two decades since the Missoula professional baseball team had such a meteoric debut.
The Missoula PaddleHeads broke a sparkling 10-2 record in Saturday night's home game, and that's only part of the story. There are the 11 home runs scored in the three games leading up to Saturday and the 84 runs scored in a six game road swing last week, which resulted in a 5-1 record.
In short, the PaddleHeads hit the ground running. One big reason why is the hot shot of players like outfielder Tristen Carranza, one of six members of the team hitting over .300 and three hitting over .400 with Zac Almond and Luke Navigato.
You could say that luck was on Missoula's side when she landed in Carranza last winter. He was lined up to play for the Pioneer League team in Colorado Springs, the Rocky Mountain Vibes, until that team decided to go exclusively with players from the Mexican minor leagues from Acereros.
When Carranza heard the news, he immediately asked his agent to call Missoula.
"It's my favorite place I've played in my entire career," said the 24-year-old Californian, who was with the Osprey in 2019. "It's a gift from God to Earth. the food, the people, the baseball, it's amazing. "
Carranza's meteoric departure is not exactly an accident. He played in the Mexican minor leagues last winter and trained in the spring with a Mexican league team before coming to Missoula.
In the meantime, he worked on his shots with his father, Pedro Carranza. Pedro was Tristen's high school baseball coach and played in the Pioneer League when there was a team in Pocatello, Idaho.
Like Carranza, the early success of PaddleHeads is no accident either. Coaches know how to spot talent, from manager Michael Schlact and assistant coaches Bobby Brown and Mason Pryzbilla to consultant George Horton, a longtime college skipper.
"We're all very good friends at this point," Carranza offered. "I know other teams have issues with guys freezing, but we've all been hanging around together since day one.
"It goes back to the fact that the front desk made us all stay at the same hotel the first week. It really helped us get closer."
Carranza and the PaddleHeads are aiming for a fourth straight win on Saturday night in their home game with the Boise Hawks. It was the first time a Boise Pioneer League team had played at Missoula since 1960, when Missoula entertained Boise in his last home game as Timberjacks.
To find out how the game went, log on to missoulian.com.
Friday night, the PaddleHeads completed a three-game road sweep for the Boise Hawks with a 16-8 victory at Memorial Stadium.
The PaddleHeads wasted no time getting the attack going, scoring in each of the first five innings to take the 14-5 advantage.
Almond did damage with a single RBI to highlight a six-point rally in the fifth that opened the game. He finished 4 for 6 with two RBIs.
The North Carolina native has 11 of 16 points in the three-game road series with two home runs and 11 RBIs. Almond has registered at least three hits in each of his last four games.
Dean Nevarez, Clay Fischer and Jared Akins also scored homers for Missoula on Friday. Fischer has scored in every game of the series.
Domingo Pena earned his second pitching victory of the season in five innings of work. Reliever Greg Elder was also strong in two innings, allowing just one hit and striking out five.
In other PaddleHeads news on Friday, the team signed free agent third baseman Cameron Thompson to their active roster. The Texan played his varsity baseball in Kansas State. Pitchers Taylor Bloye and Keven Long have been released.
Bill Speltz is the sports editor of Missoulian and has been a Sunday columnist for the past 15 years. Do you have a story idea? Email Bill at [email protected]