Brown detonates Mountain View victory | Sports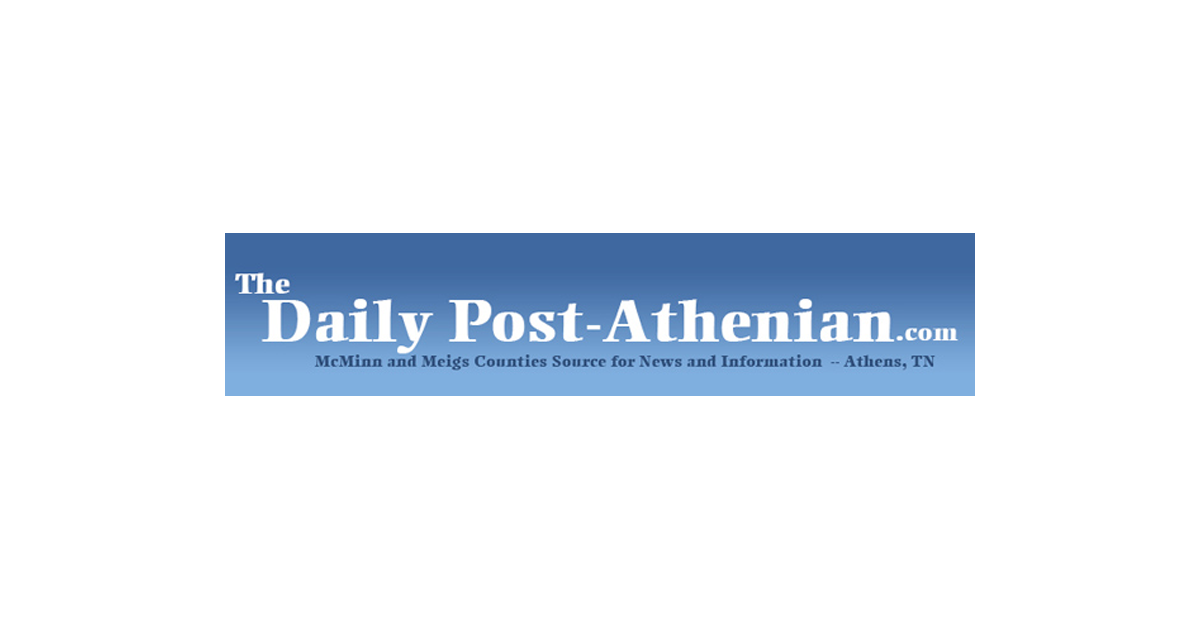 SPRING CITY – Brandon Brown of Cullman, AL, made his first visit to Mountain View Raceway during the 2021 season successfully sweeping the Late Model program at East Tennessee's fastest growing motorsport facility on Saturday evening. Brown led each round of the 20-round main event in the American Fab Inc. Swartz.
Brown started from pole to start the race after jostling around the ¼-mile high-slope clay oval in 10.882 seconds during qualifying. Josh Collins of Knoxville came from fourth starting and finished second in the main event behind the wheel of the Knoxville Diesel Rocket 1.459 seconds behind Brown.
Barry Goodman of Spring City led CVR Charlie's Used Auto Parts to third place. Sean Truelove of Cleveland finished fourth in his Late Model debut in the Levi Racing Rocket after graduating from the entry-level athlete division. Christopher Peak from Evensville completed the BS Welding Mastersbilt top five.
Brown took the lead with the green flag drop followed by Goodman Collins and Michael Evans of Chattanooga in the Evans Racing Special and Truelove. The first of five warning flags came out in lap three when Richie Standridge of Cleveland blocked the Standridge Racing Special in lap four.
Right after the field returned to the green flag, Evans hit the wall up front right away as he ran fourth to turn on the yellow warning light bulb on lap four. Collins was able to penetrate Goodman at the first corner on the restart to take second place.
The field was slowed down on laps six and eleven by a pair of Harley Maginness Dayton spins in the Maginness Racing Mastersbilt. Max Baker of Morristown pulled out the final warning flag on lap 13 with a turn in the third corner aboard the Baker Racing Special. Brown held off Collins for the last seven laps, followed by Goodman Truelove and Peak.
A total of 124 race cars in seven divisions driven by drivers representing five different states raced through Mountain View Raceway on Saturday night. The modified open-wheel Sportsman Beginner Sportsman B-Hobby Thunder and FWD divisions were also in action.
Hayden Cardwell of Knoxville won the 15-lap Sportsman Main Event in the GPP Shorty's Motorsports. David Doss of Cleveland finished second in the Levi Racing Rocket and Max Steward of Hixson took third in the Steward Racing Special.
Mike Levi of Cleveland parked the Levi Racing Rocket in Victory Lane after the first 12-lap Beginner Sportsman Main Event followed by Jonathan Denton of Quebec in Denton Motorsports T and Noah Phillips of Sevierville in the Phillips Racing Mastersbilt.
Earl Jordan of Dayton led the Dayton Tattoo and Art Collective GRT to victory in the second 12-lap Main Event for Beginner Sportsman with Tyler Jolley of Spring City finishing second in the Jolley Racing Special and David Peak of Evensville taking third place of BS Soudage Rayburn.
Brandon Kinzer of Allen, KY won the modified 15-lap open-wheel race driving the Kinzer Racing Special. Crossville drivers Kirk Turner in the C&S Logging Dirtworkx and Travis Sietsema at the wheel of Tee's Home Improvement LG2 finished second and third respectively.
The Hughes Boys continued their dominance of the B-Hobby Division with Johnny Hughes of Graysville claiming victory in the 15-lap main event for the fifth consecutive week at Hughes Racing Monte Carlo and Eric Hughes of Graysville finishing second at Hughes Farms Special. . Jim Gilbert of Rossville GA was third in the Gilbert Racing Special.
Spencer Walton of Crossville won his second race of 15 straight laps Thunder Feature Race in the Kennedy Siding Monte Carlo followed by Walter Sims of Knoxville in the Roberts Auto Service Special in second and Clayton Forsyth of Crossville taking third place in the Forsyth Chevelle Motorsports.
Point leader Nathan Adams of Crossville won the first 15-lap front-wheel drive race in the Adam Racing Special. Jeremy Wyatt of Kodak took second in Wyatt's Cabin Restoration Dodge and Josh Scealf of Decatur finished third in J&S Towing Honda.
Jacob Sharp of Crossville won the second 15-lap front-wheel drive race in the Sharp Race Cars Chevrolet, followed by Nick Adams of Crossville in the Grave Digger Chevrolet. Third place went to Jack Gresham of Decatur in the Chevrolet Gresham Racing.
The Thunder Division will take center stage next Saturday at Mountain View Raceway with a $ 1,000 Main Event up for grabs without points. The B-Hobby and FWD Modified Freewheel and FWD Divisions will be held regularly by the week. There will also be a special Powder Puff race for the ladies.
On Saturday at Mountain View Raceway, the pit gate will open at 3 p.m. and the grandstand / landing parking gates will open at 4 p.m. Technical control and pre-race registrations will take place from 3 p.m. to 5:30 p.m. pilots is scheduled for 5:45 p.m. with race scheduled for 6 p.m.
Passes are $ 25 for adults and $ 15 for children 6-11 and children 5 and under are admitted free. General admission and level parking tickets are priced at $ 10 for racing fans 12 and older, children 6-11 are $ 5, and children 5 and under are admitted free . All children must be accompanied by an adult.
Mountain View Raceway where you can get "Your Thrill By The Hill" is located at 20626 Rhea County Highway (US Highway 27) Spring City 37381. For more information call 423-507-2619 or visit the track at www.mountainviewraceway.com. The Mountain View Raceway Facebook page can be found at https://www.facebook.com/mountainviewraceway.